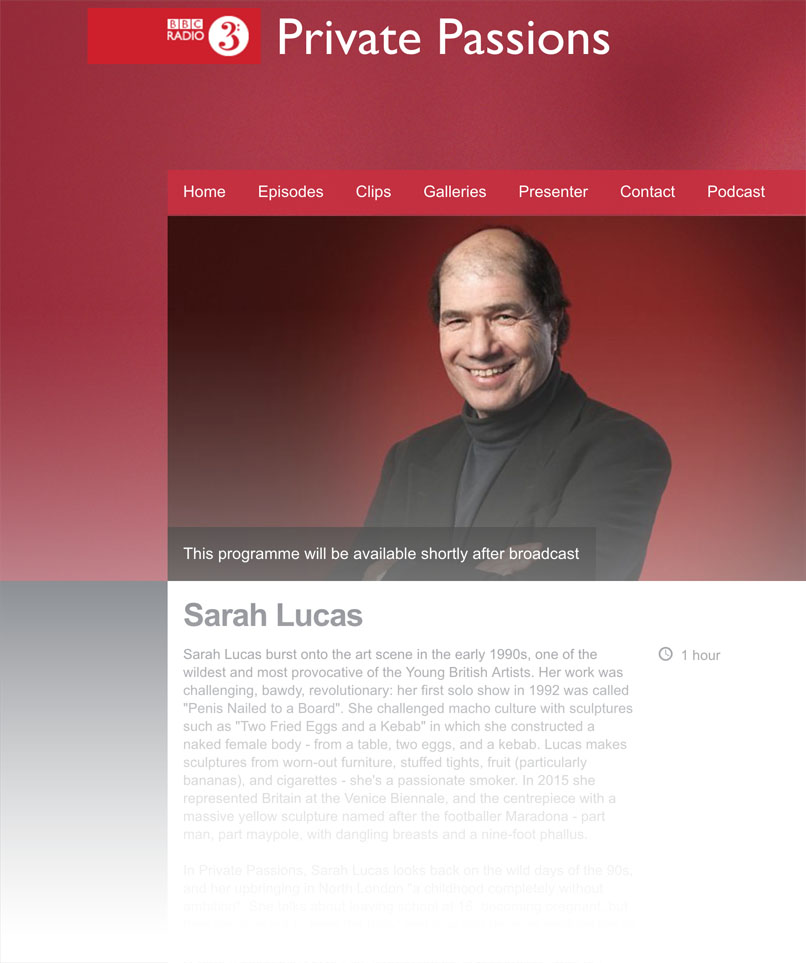 "It's like finding yourself outside at night…  in front of the heavens…  and the whole of reality drops away",
Sarah Lucas describing 'THE SLIDER'.
---
THE SLIDER is one of ten pieces of music chosen by Sarah Lucas for BBC Radio 3's programme Private Passions, broadcast 5 February 2017.
---
"You remind me of Julian Bream, though less demonic!", Sarah Lucas in conversation with Michael Berkeley.
---
Read more : THE SLIDER
BBC Radio 3 page :  Private Passions [shortened broadcast]