Designed to stylishly carry the I SCREAM DADDIO exhibition catalogue, premium textile manufacturer Kvadrat sponsored SARAH LUCAS at the Venice Biennale with the production of a limited-edition, bespoke bag in their luxurious Kvadrat 'Waterborn' material.  This synthetic suede does not fray, it has no need to be hemmed: just cut it to shape. The design is composed of just two pieces of material, that folded for the bag, and that for the strap.
The single strap is slender, no-hem – single thickness, and supremely strong; ingeniously threaded through two openings in the flap, the strap is attached to the front of the bag ensuring the bag is kept flat and closed.  Like the strap, the flap is single thickness, no hem, no stitching.  The sides of the front and back of the bag have their cut edges exposed on the outside (the sides of the bag stitched from the outside rather than stitched inside out), with no possibility of fraying the visible clean-cut edge defines the precise look of this unique lay-flat design; technological, elegant and super-sexy.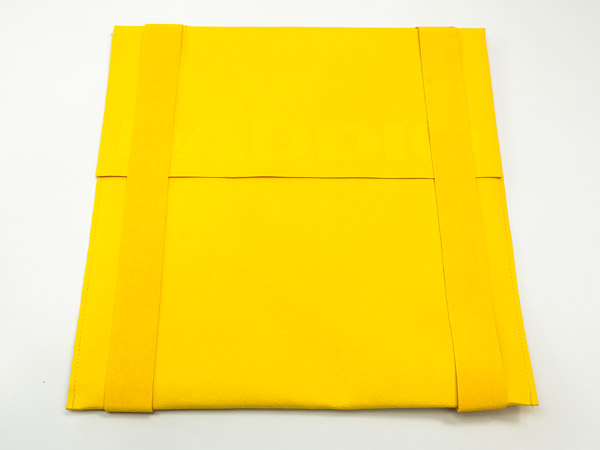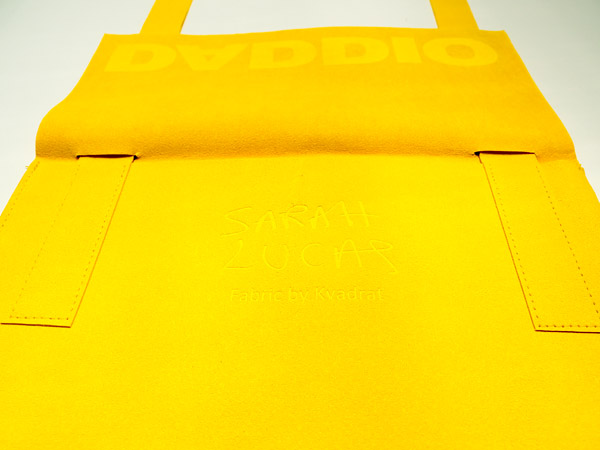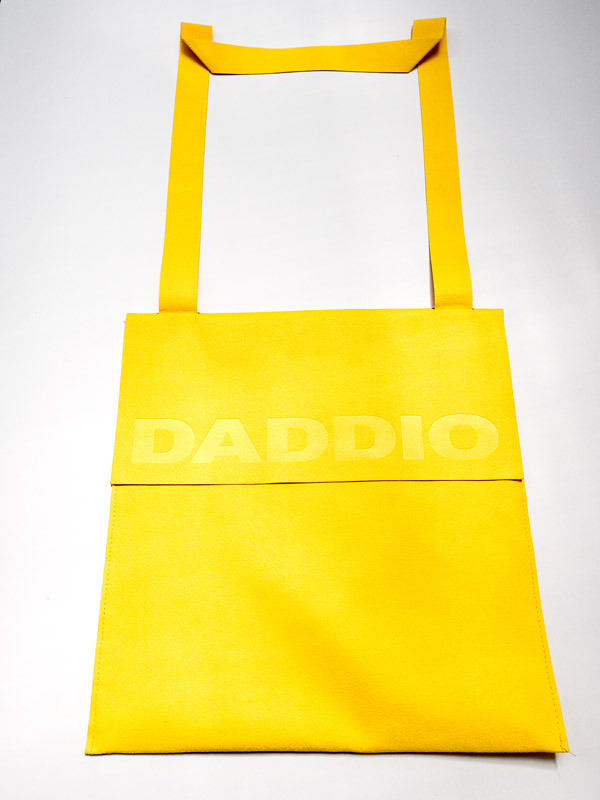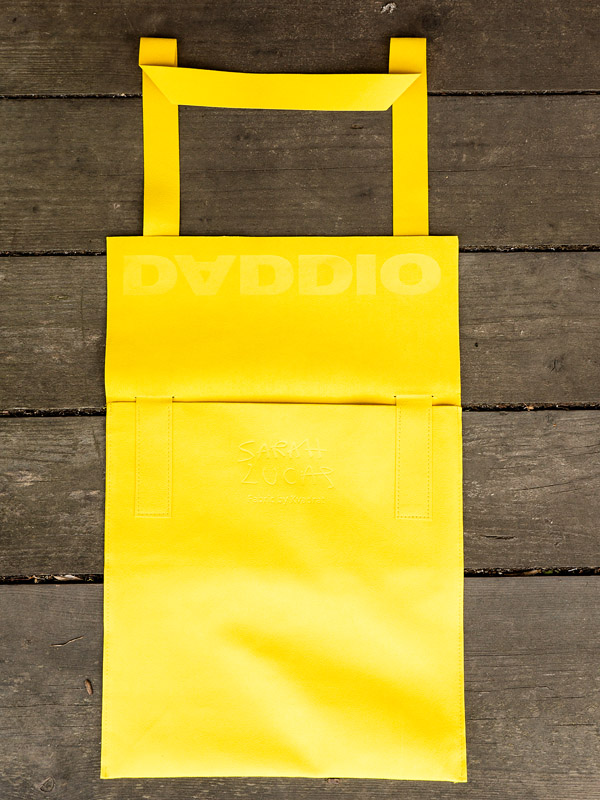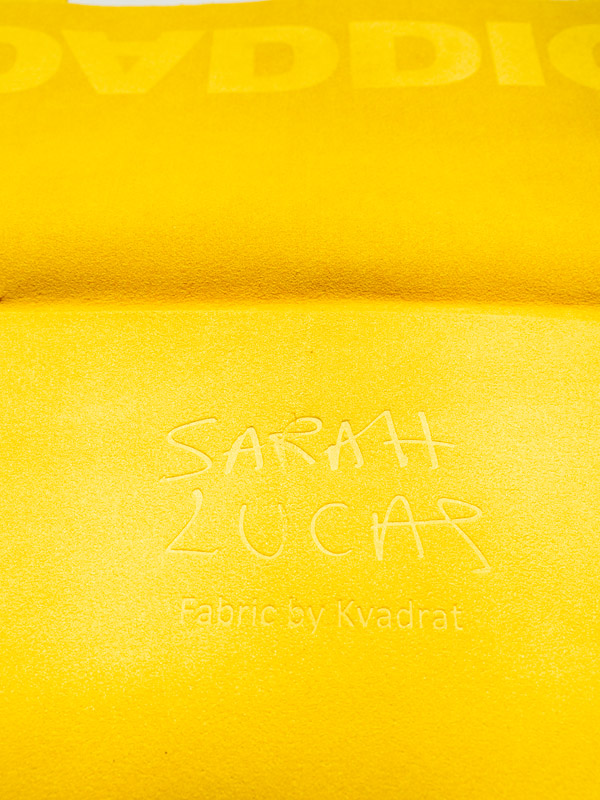 A practical and waterproof material, a 'material' being just and only itself – homogenous, such as poured plaster / concrete / bronze.  Continuing to exhibit the intrinsic quality of the material, the DADDIO text-graphics and SARAH LUCAS's signature are embossed into the Waterborn surface – no additional labels or even ink need be included.
You are familiar with Sarah's concrete sculpture 'The Law'?
& 100% waterproof – perfect for a rough sea in a water-taxi !…