The curious case of ice-trapped tadpoles. Having followed a mountain stream to it's source – a tarn under Bowscale Fell, the final exploration offered itself to be the steep scree-ridden crags rising above. With a blood-racing heart, thudding neck and pulsing arms, I came across this unexpected and extraordinary sight – ice-trapped tadpoles! The exceptionally slippery and unstable slope provided little to maintain a foothold, but with fading light and in no wish to delay, I began filming. Numbing fingers and the approaching twilight limited how much footage I could capture – just enough as it turned out – there was more than enough tadpoles in the can.
A short film by Julian Simmons, 2016.
Location : 2000ft, north-facing crags above a small tarn in the Blencathra range, Cumbria, UK.
Film : 8 minutes | shot in 4K delivered in FHD | 25fps European broadcast.
Music : NUMBERSTREAM | Julian Simmons | Pure Data string modeling.
---
"Thanks for your spermal film, strange how they still seem to be running down the falls, constant in memory. DOING.",  Gary Hume.
---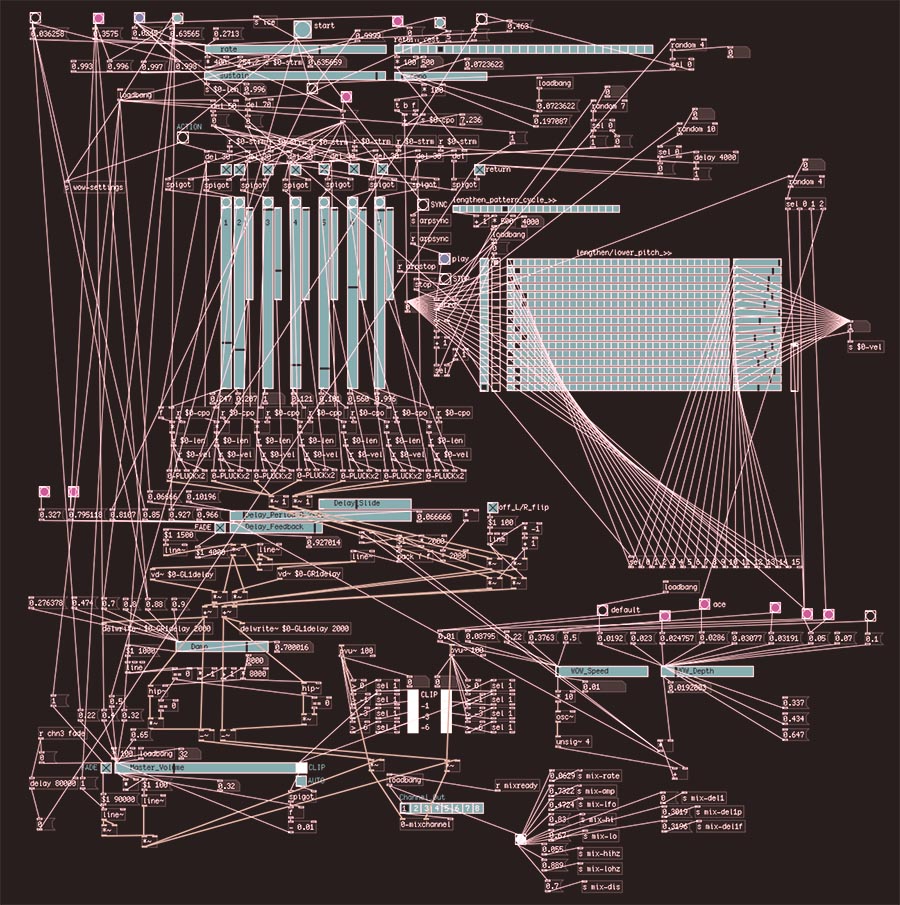 Music : NUMBERSTREAM ICE TADPOLES; the 7-string instrument played in this film.
---
Still frames :