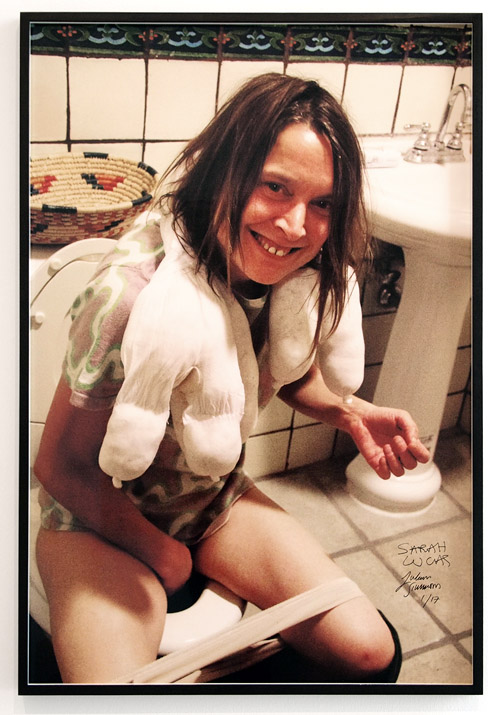 Limited-edition of 17 | 124 x 84 cm | Signed & numbered | Framed c-type colour photographic print
EXCUSADO REVISITADO, ('Toilet Revisited'), portrait of Sarah Lucas, photograph by Julian Simmons, Mexico, 2014.
Photographed in Oaxaca, while Sarah Lucas was making new works to be shown in Anahuacalli, Museo Diego Rivera, Mexico City (publication TITTIPUSSIDAD).
Order Enquiries / Availability:
Contemporary Fine Arts, Berlin
Rock-and-roll and very vicar… "yes I'm a preacher!"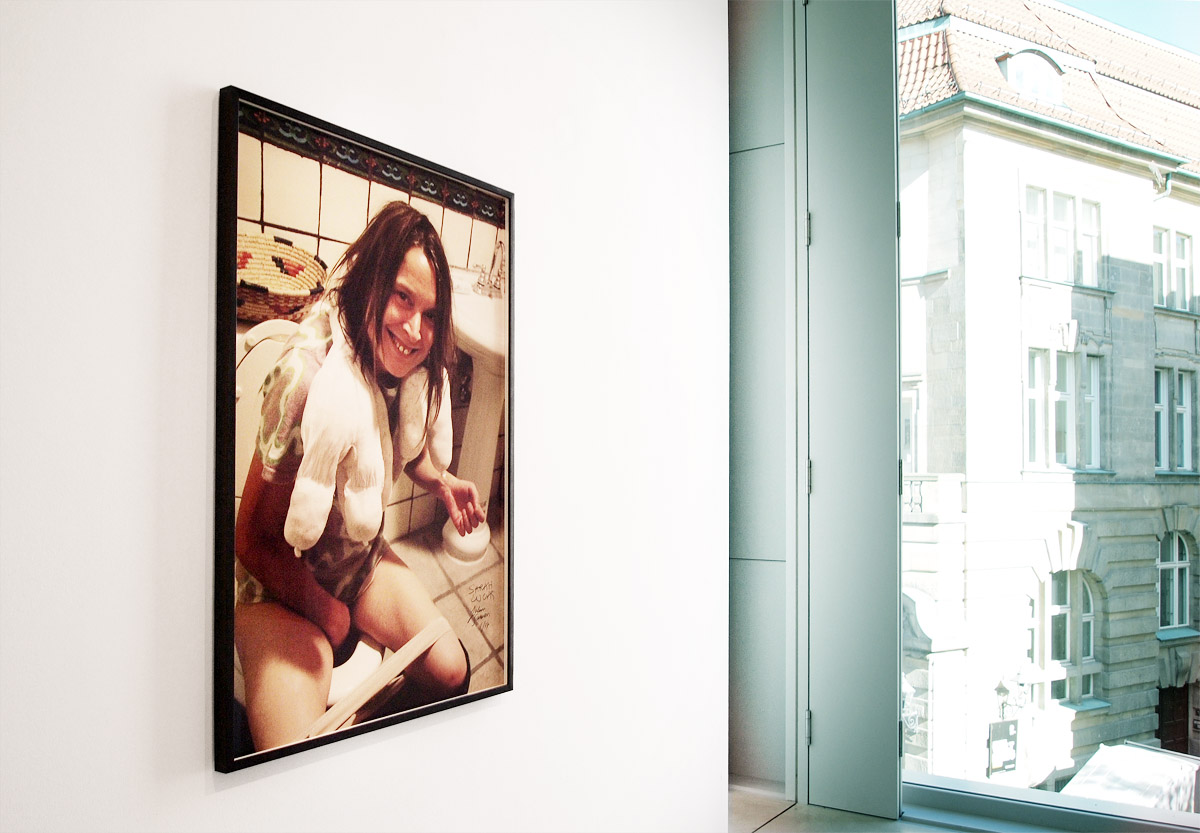 As installed in Contemporary Fine Arts, Berlin, 2014; alongside 12 large-scale wallpaper prints.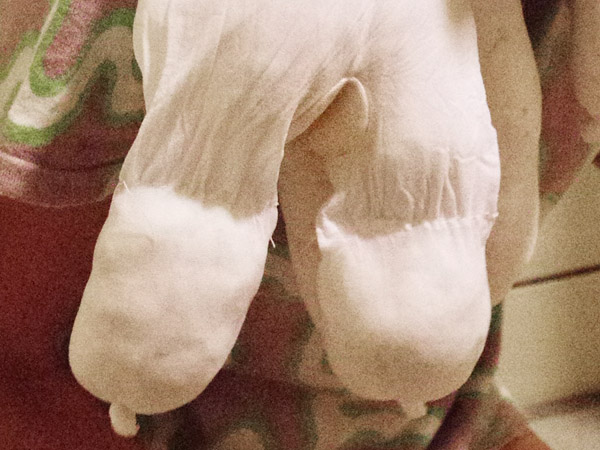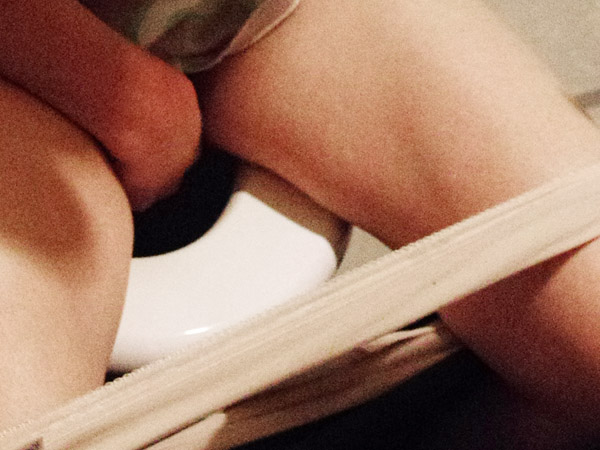 Order Enquiries / Availability: