10 page concertina : bilingual English and Italian.  Available in Venice, 9 May – 22 November 2015 from the British Pavilion, Giardini Di Castello, Venice.
Plan of the British Pavilion, inc. position and titles of works.
Sculptures : Sarah Lucas
Text 750 words : Sarah Lucas
Photographs : Julian Simmons
Design, Layout : Julian Simmons
Size overall : 21 x 60cm  |  Size folded : 21  x 12cm  |  150gsm Olin uncoated  |  Yellow spot-colour : Pantone 108U
Publisher : The British Council |  Printer : The Five Castles Press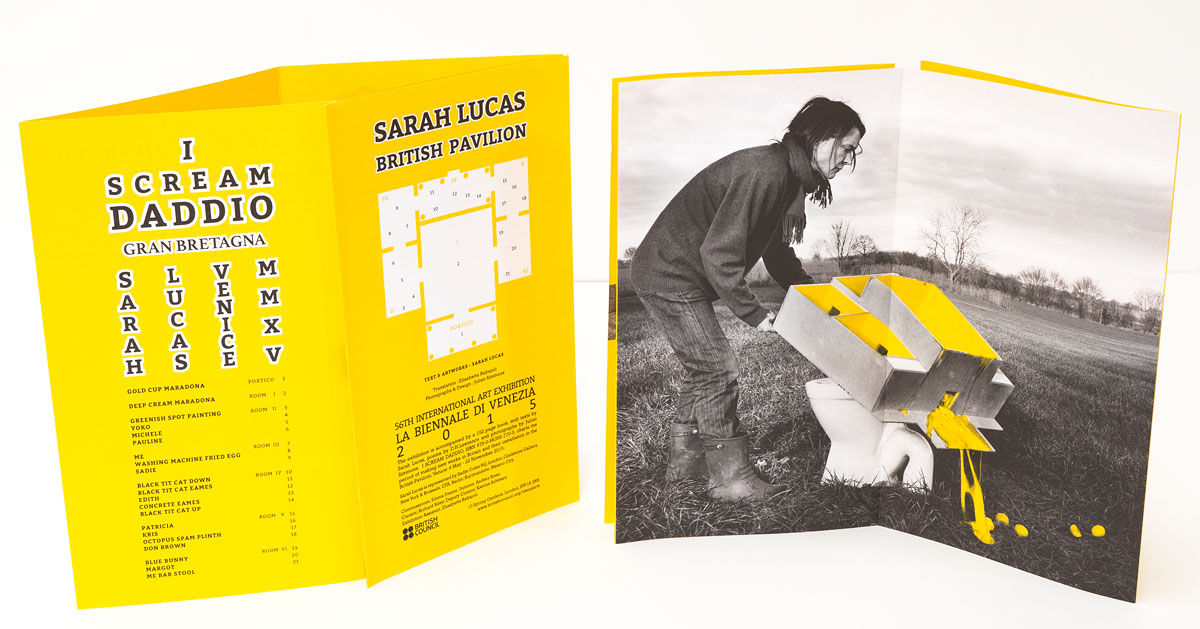 The front and back of the concertinaed leaflet can be opened out toward each other; on one side a numbered list of titled works, on the other, a plan of the British Pavilion with locations of the works (permitting the Pavilion walls to be free of titles).  The title typography on the front of the leaflet is arranged to accord with the front-elevation of the British Pavilion – inc. the four pillars of the portico.
Turn this over, and there's a double-page photograph of Sarah tipping-out cracked eggs from a model of the British Pavilion.  Positioned within an inward fold the leaflet is able to stand upright displaying this only.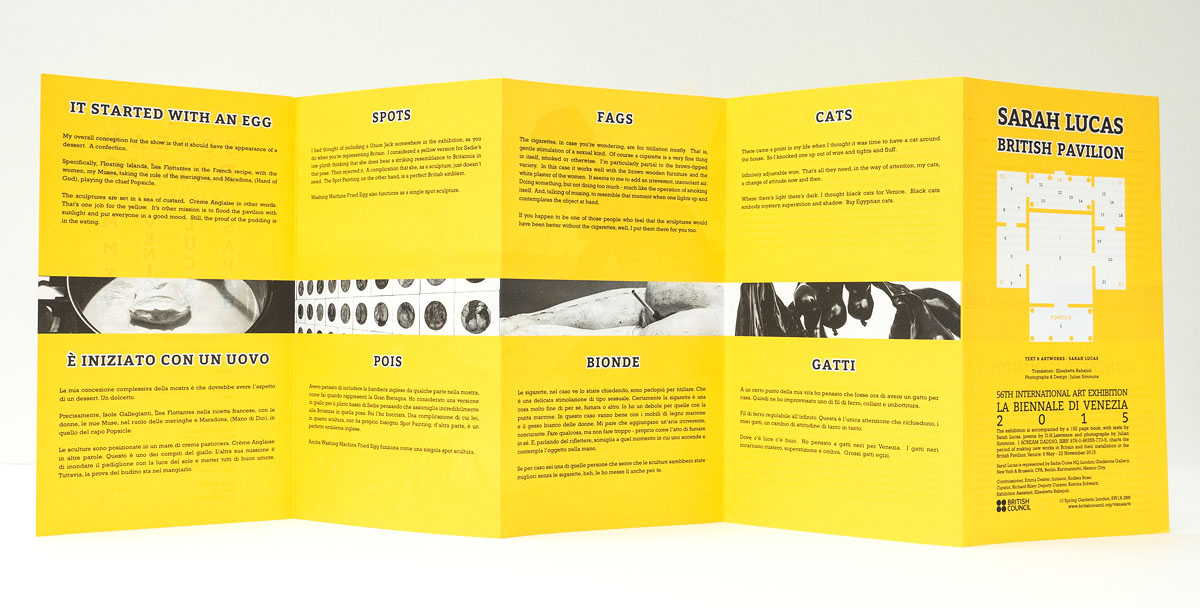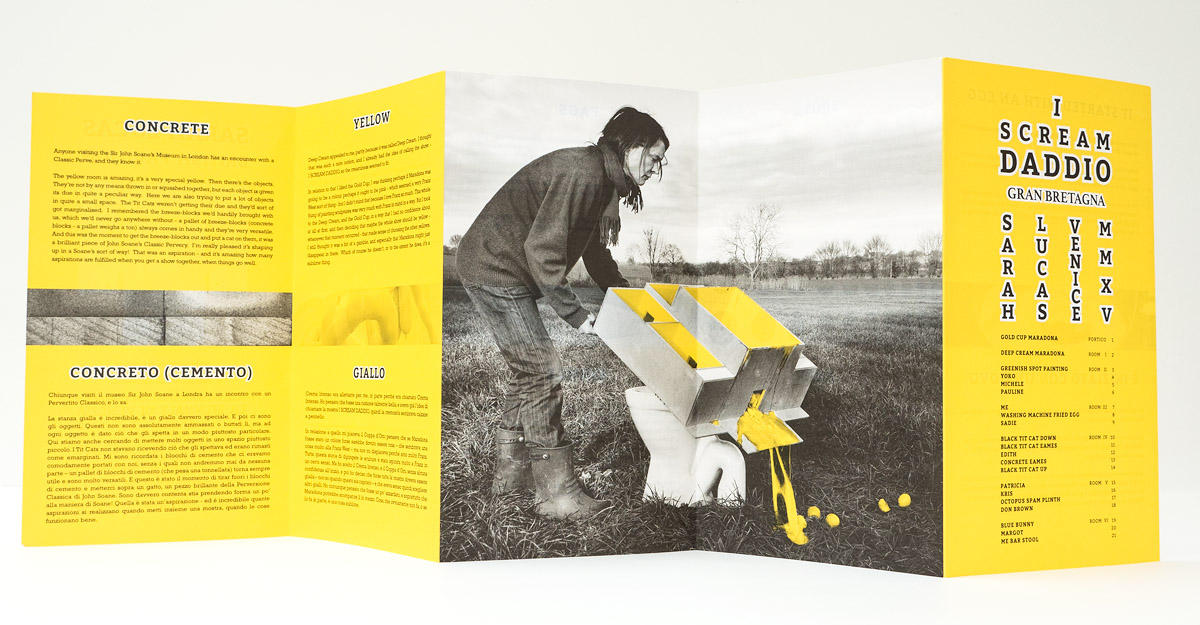 'The accompanying pamphlet alone, with headings like 'spots,' 'fags' and 'cats,' written in the artist's confrontational and unapologetic style, provides everything the British press could need to gleefully attack this exhibition. Even the title 'I SCREAM DADDIO' feels like a provocation', Will Gresson, this is tomorrow, 24 July 2015.