sound of BLACK MILK  electroacoustic gong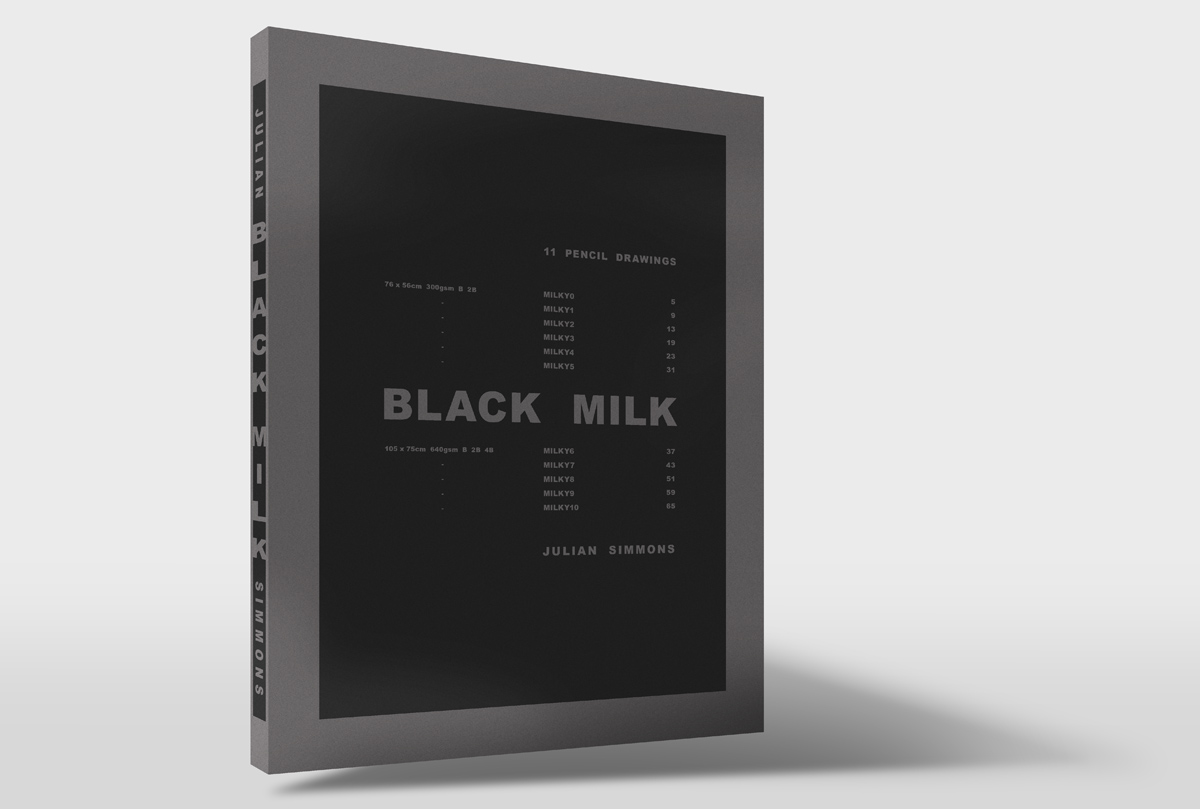 Atlas and Catalogue – 11 Orbicular Drawings | Text – Cosmological Tone
Published to coincide with the exhibition NOW JULIAN SIMMONS
55 photographs, 5 diagrams, 12,000 words | Bespoke ultra-dark graphite silvered ink | 72 pages : 200gsm Fedrigoni paper | Matt-laminate softback : 290gsm Fedrigoni grey card | 30.6 x 23.7 cm
Privately Published : Julian Simmons 2015 | Limited Edition : 500 copies | Printing : The Five Castles Press UK
Artworks, Photographs, Text, Design, Layout : Julian Simmons
£20 excl. shipping
---
Short-run edition – limited copies still available from :
Lychee One, 38-50 Pritchards Road, London E2; Tues – Sat, 12 – 6pm
Lychee One, mail-order
ICA Bookshop, The Mall, London SW1Y 5AH; Tues – Sun, 11am – 9pm
---
'Black Milk really is something.  And something else.
As I read it I kept thinking of William Blake.  And then there he was.'  Angus Cook.
'Looks great.  It covers life, the whole universe and everything.'  Mat Collishaw.
'Are they drawn on a dome?'  Bill Jackson.
'Terrific show – the technique alone is amazing, but the effects … I've just been reading up astro- and sub-atomic physics, so I was right at home there, and the eye as mediator between the two. Loved the paper-maker's eyelash as well. It reminds me of the obscure story about Elizabeth the First and a comet over London.
ps. 'the throb of the artery'! – I didn't know that was Blake. Yeats pinched that line, what a rogue.'  Peter Walker.
…yes, the eyelash! – of an Italian paper-maker – must have been seriously stretching his or her brow after their partner revealed they were having an affair  …or some such.  Amazingly invisible before the drawing …the drawing revealing it, detective-like, a message blindly indented into a notepad.  So yes within Yeats is Blake, and knocking about probably a few other poets; always worth standing on the shoulders of the high-points of civilisation.
---
PHOTOGRAPHS
In this publication I hint at what may be seen from encouraging a sideways gaze.  While to an extent I appreciate the reasoning for photographically recording flat works flat on – as for many works this is the perpendicular in which they were made and intended to be subsequently viewed, but this isn't how I approached considering or making these drawings.
These are drawings that positively seek and respond to being viewed from all acute and obtuse angles, and under changing angles of natural light; hence their curious nature from the side – they begin to protrude and sink.
Aesthetically they correspond to the not-flat not-3D undetermined dimensions of mental space – and it's state of knowledge that fuels primitive imaginings.
TEXT
Many moons ago I wrote a book entitled – NUMINOUS IMAGE AS COSMOLOGICAL MONOGRAPH; it exists in only three copies, and employed a printing method I would further develop for the limited edition large-format tome, PENETRALIA.
It recently struck me that many of it's subjects on cosmological tone were feeding these current drawings.
With the request "I need 28 pages of text" I handed a copy over to Sarah Lucas …the bizarre but bang-on extracts in this publication are those that she selected.
22 of 72 pages :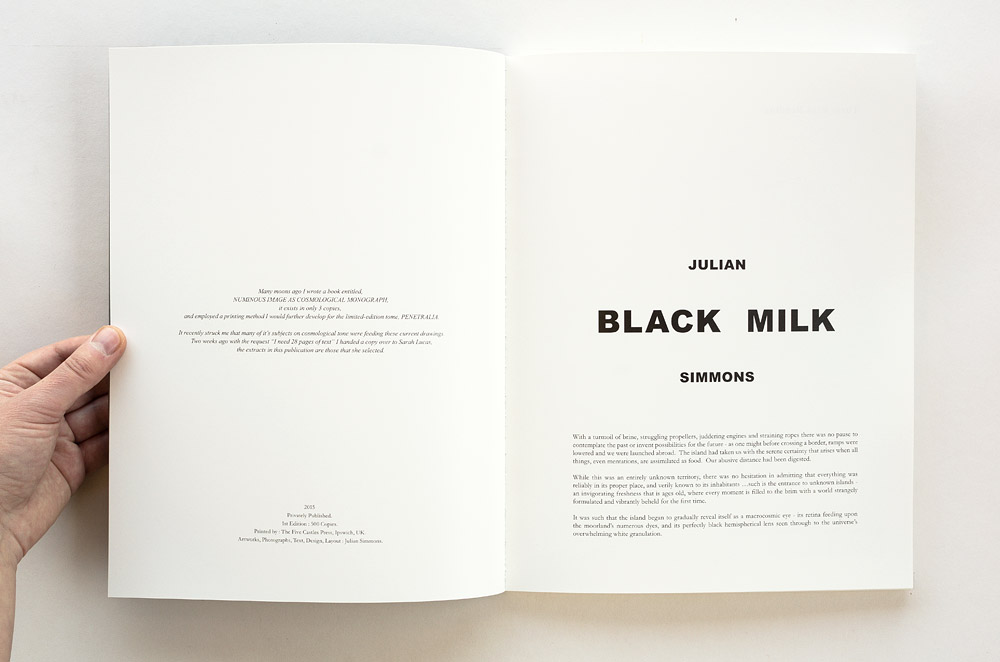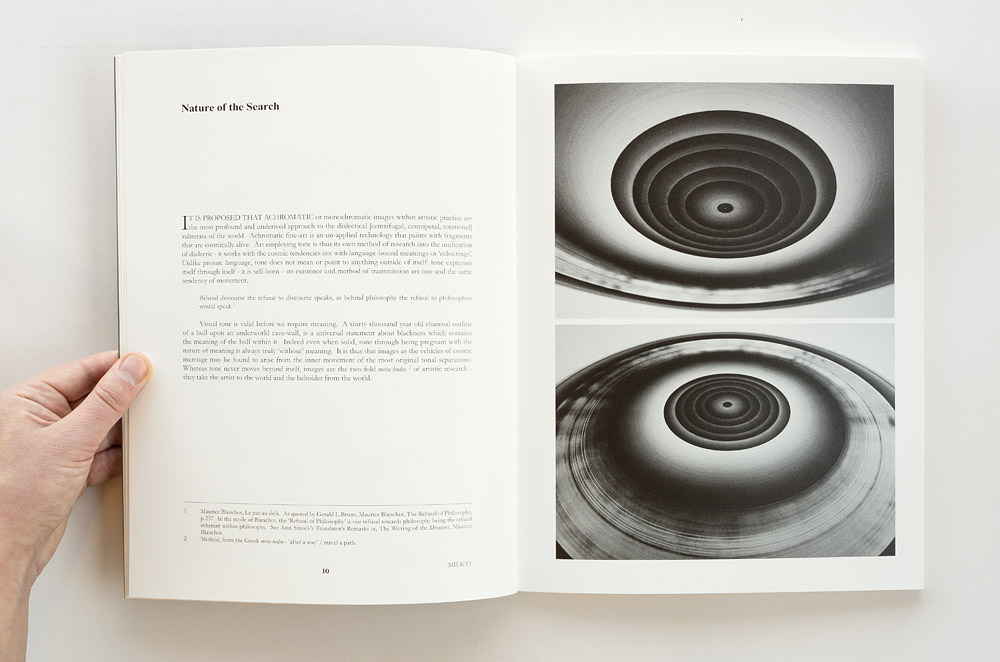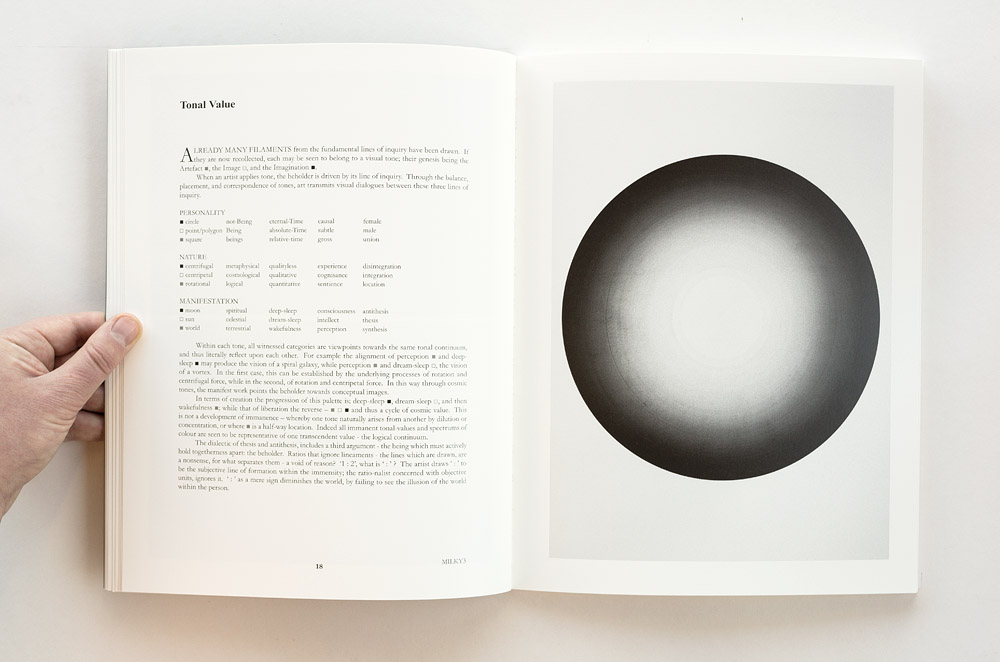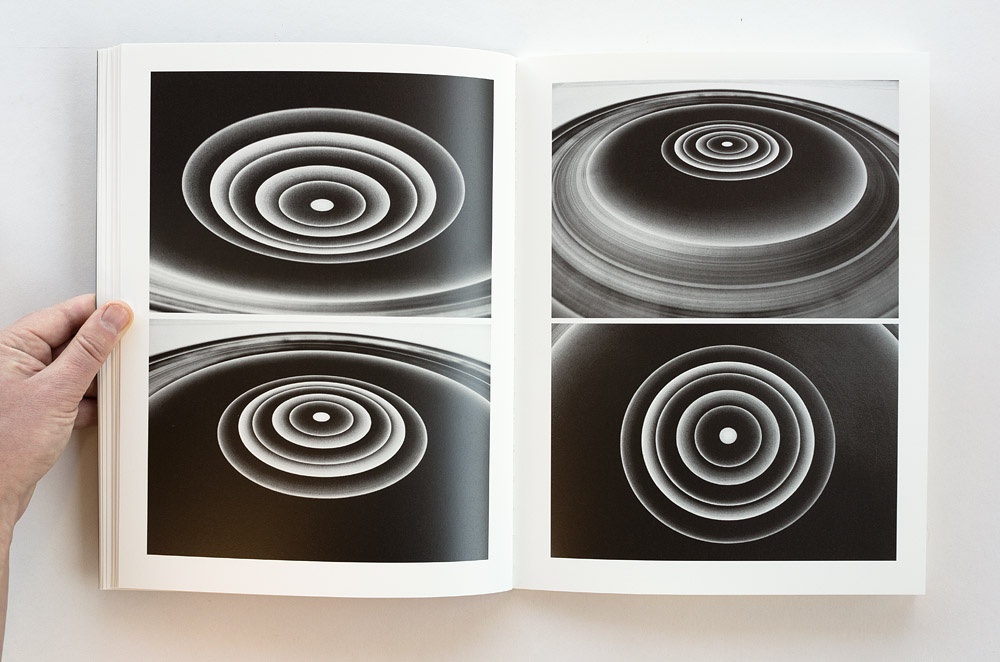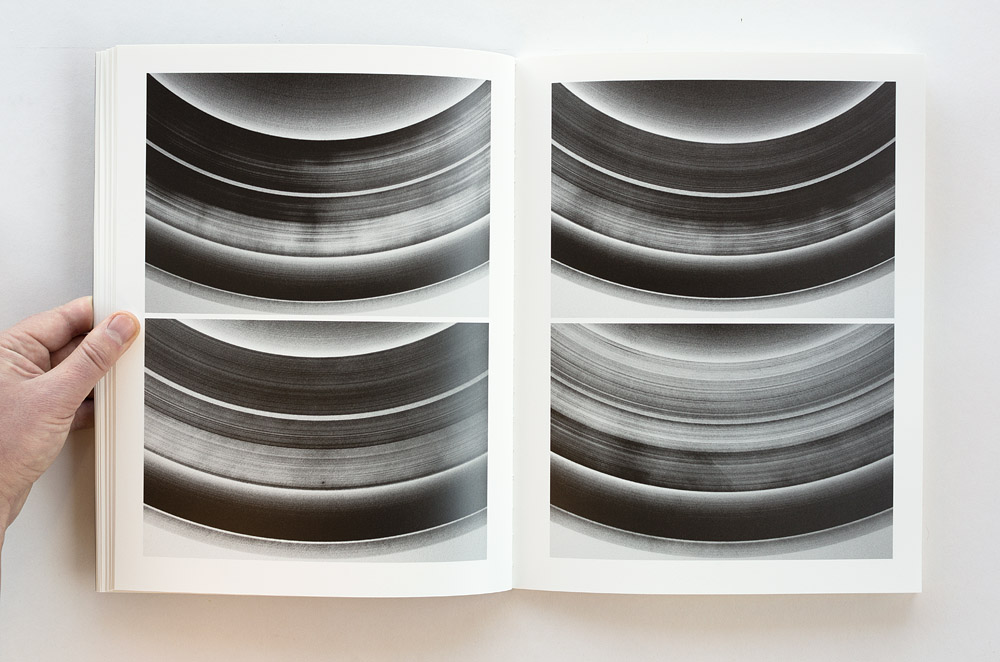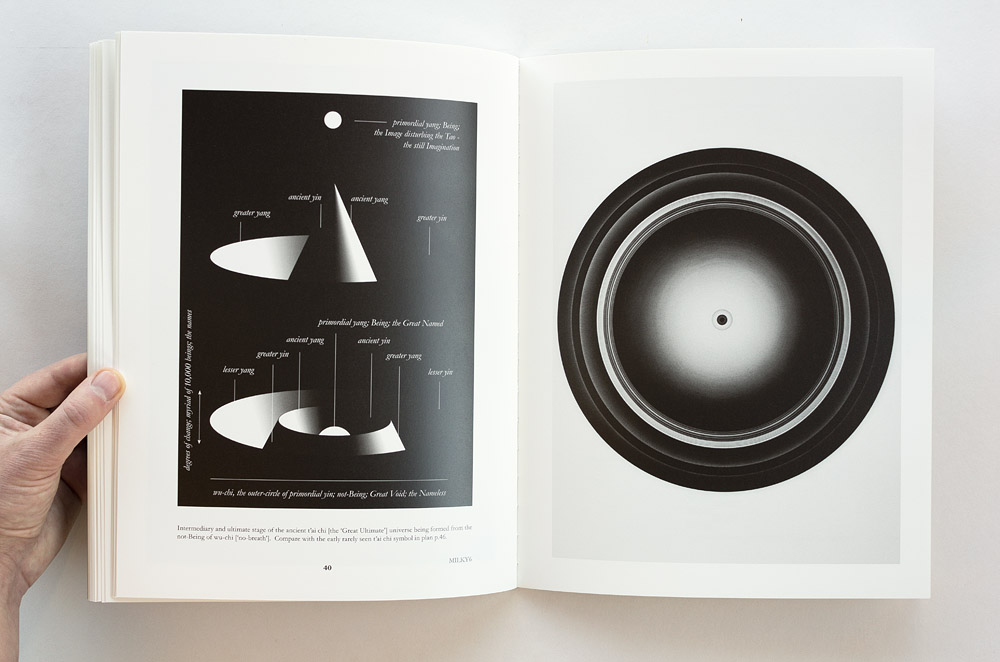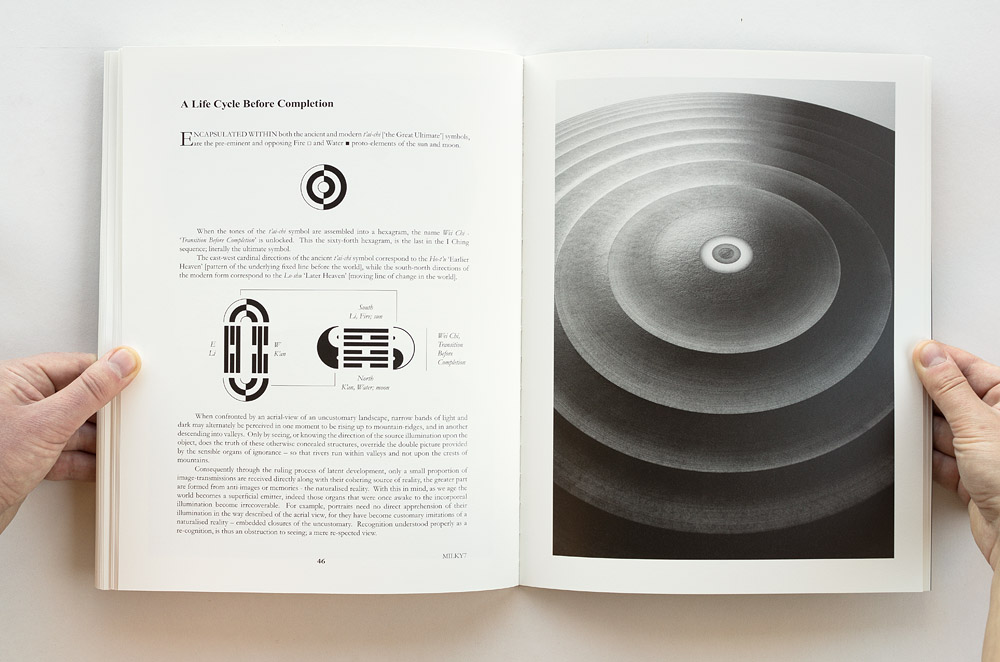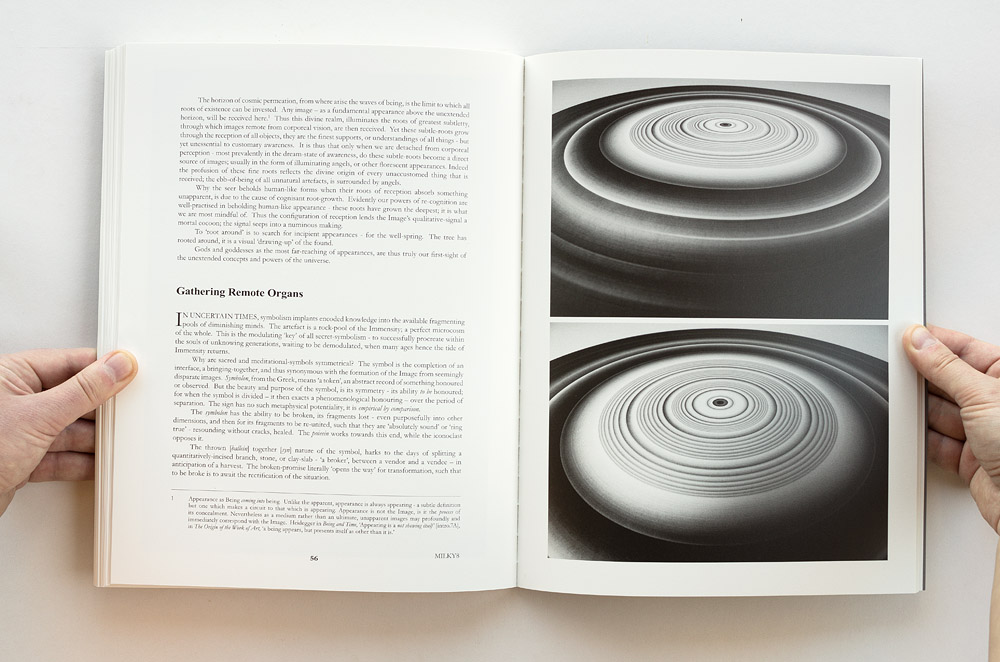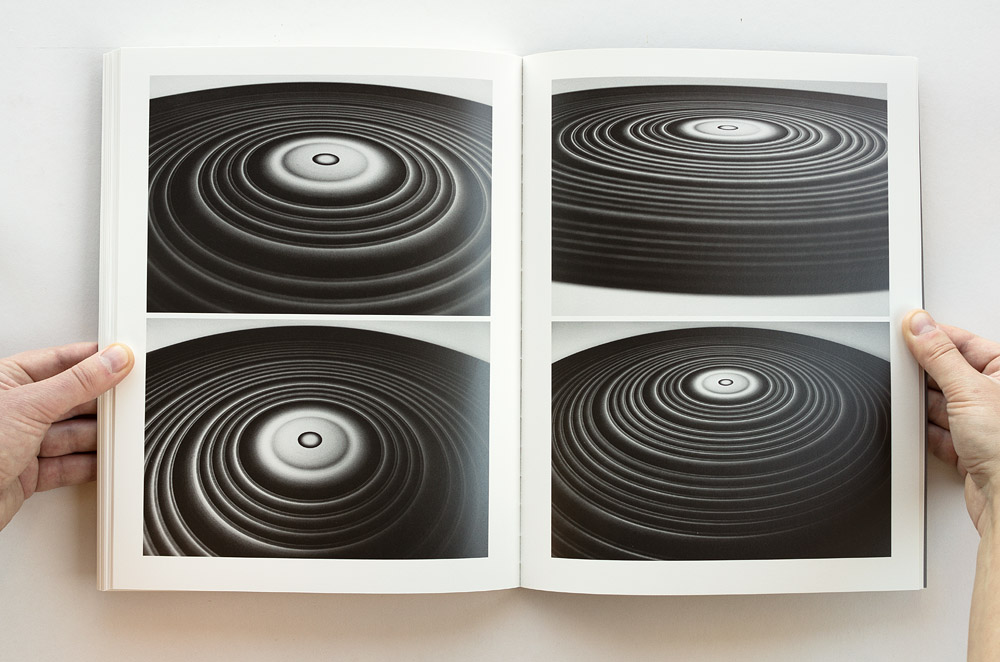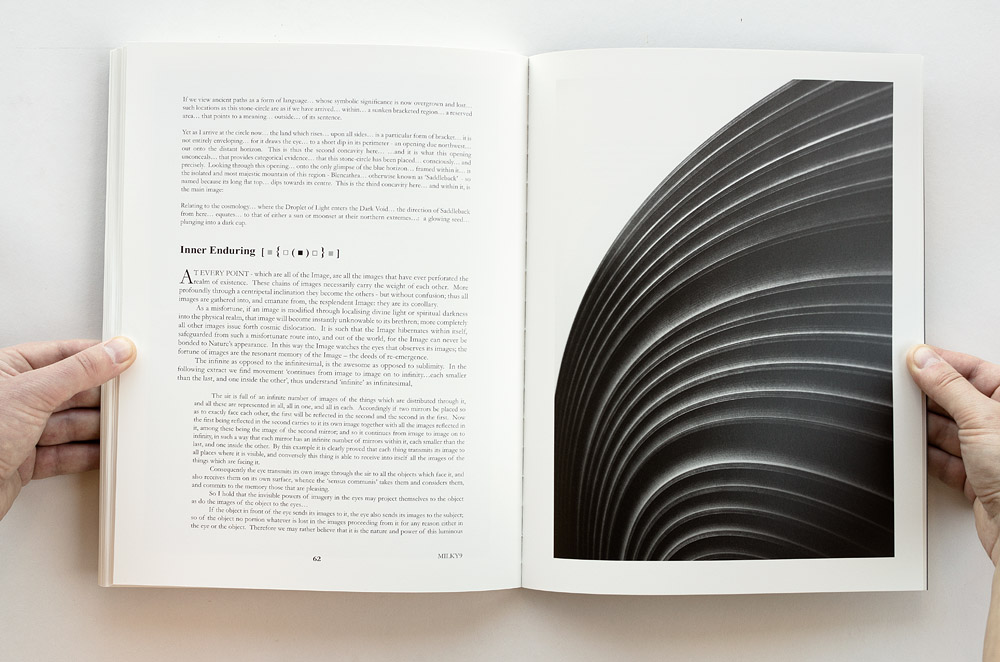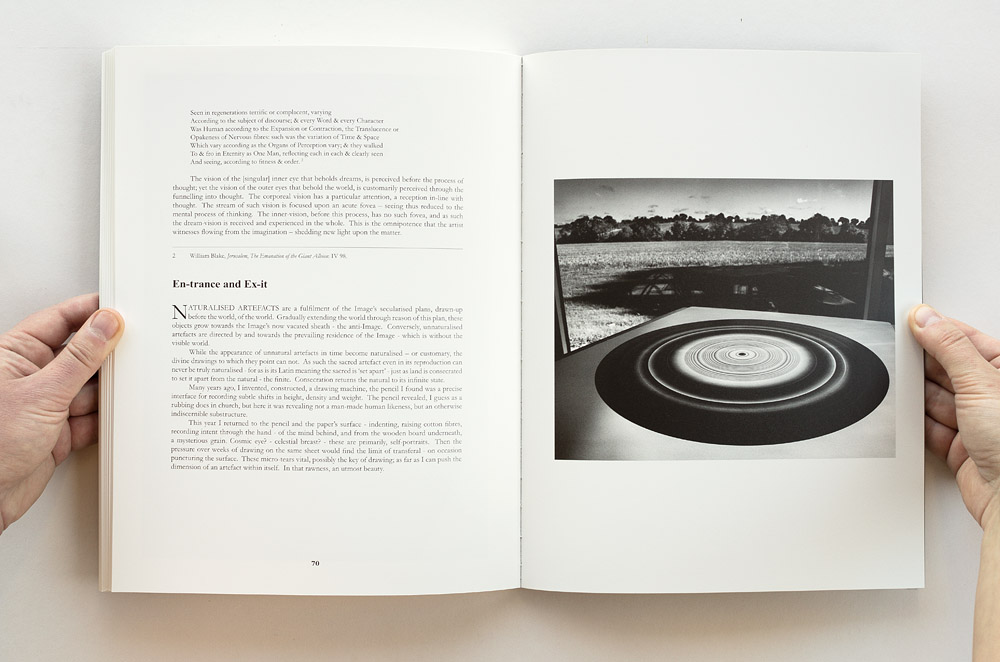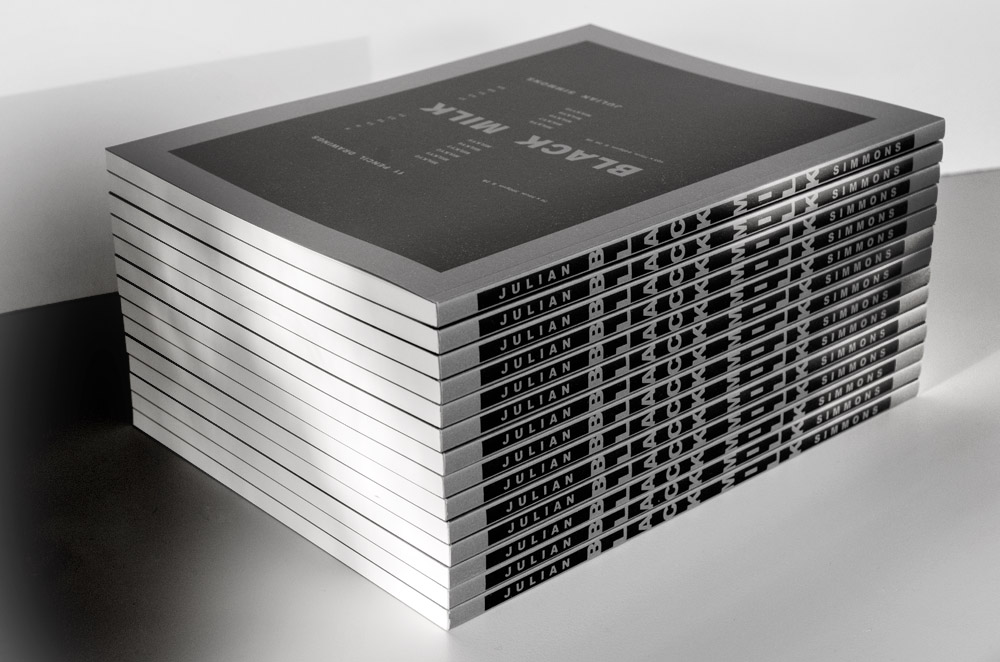 Short-run edition, limited copies available from
Lychee One : 38-50 Pritchards Road, London E2; Tues – Sat, 12 – 6pm / & mail-order : BLACK MILK – JULIAN SIMMONS
ICA Bookshop : The Mall, London SW1Y 5AH; Tues – Sun, 11am – 9pm
£20 excl. shipping
---
INK
There's a particular antithesis in graphite – an electrically conductive semi-metal mineral, harshly active, glittering, the highest form of coal, and also something seductive, quiet, soft: all in all, alchemic. It was mined in quantity in Cumbria, where I explored those mines and heaped tips for many years. Viewed at an angle the silvered quality of it's flat-plated matrix is revealed; there's some of this ingredient in the ink mixed to print this publication – you may only just perceive it – in the unusual quality of the ink not being dead black, to be precise there's 20% metallic mineral in there!
---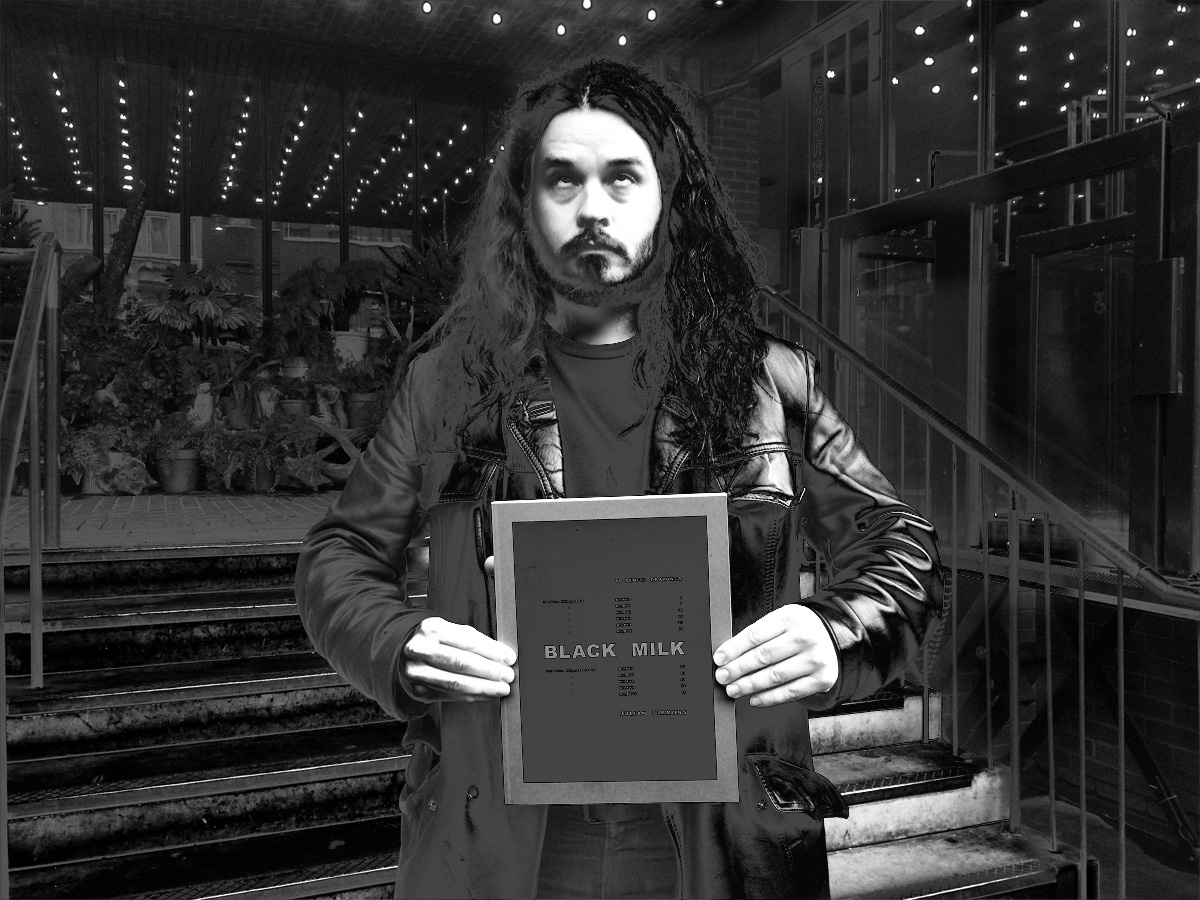 BLACK MILK possessed by Stephen O'Malley  /  Dark Drone Doom Metal  >  Ideologic Organ  >  SUN O)))
nigrum lac    |    llaeth du    |    黒いミルク    |    黑奶    |    검은 우유    |    μαύρο γάλα    |    хар сүү    |    sort mælk     |    svart melk    |    schwarz milch    |    черный молоко    |    black milk