10 page z-fold concertina, available 10 March – 21 May 2016 : Sarah Lucas, POWER IN WOMAN, Sir John Soane's Museum London.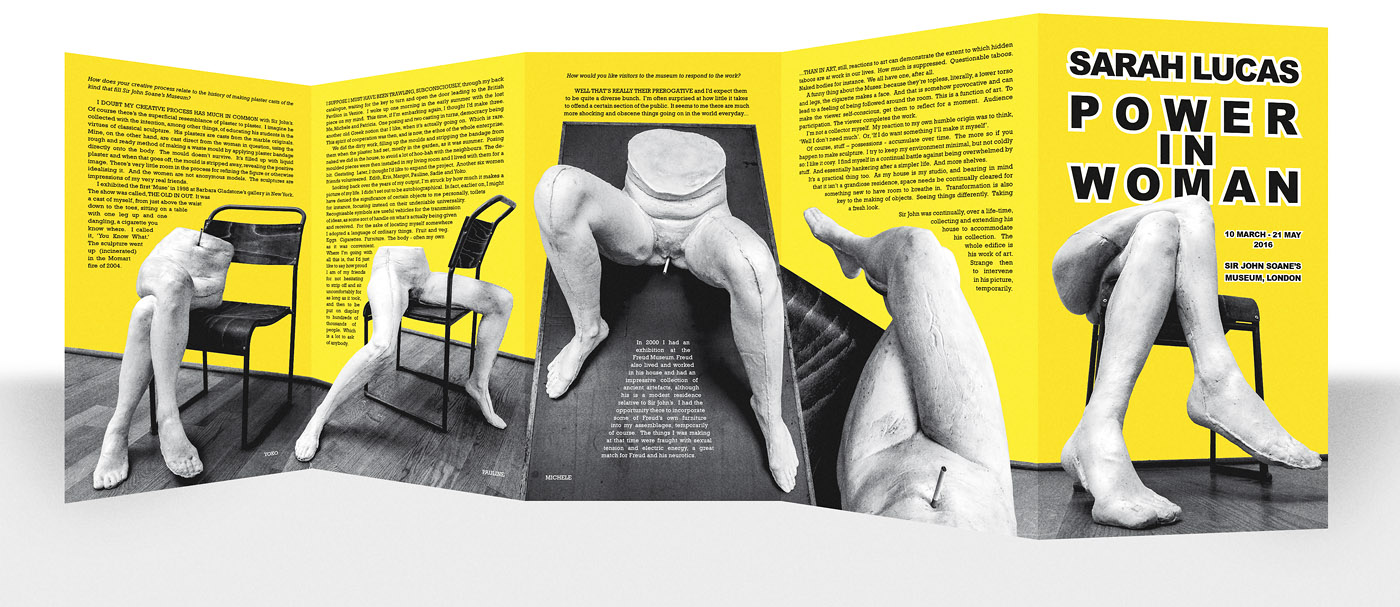 Sculptures : Sarah Lucas  |  Text 2,000 words : Sarah Lucas
Photography, Design, Layout : Julian Simmons
Size overall : 21 x 62cm  |  Size folded : 21 x 12.4cm  |  150gsm Olin uncoated  |  Yellow spot-colour : Pantone 108U
Publisher : Sir John Soane's Museum  |  Printer : The Five Castles Press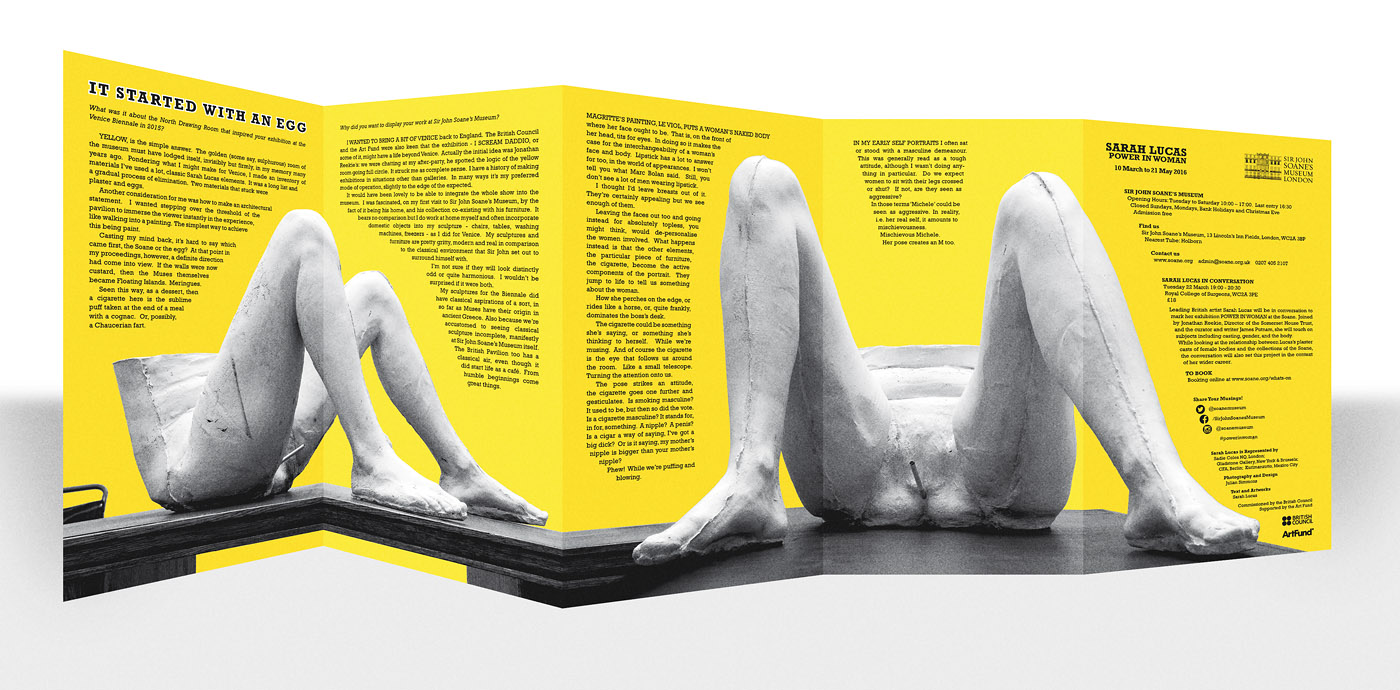 "Magritte's painting, Le Viol, puts a woman's naked body where her face ought to be.  That is, on the front of her head, tits for eyes.  In doing so it makes the case for the interchangeability of a woman's face and body. Lipstick has a lot to answer for too, in the world of appearances. I won't tell you what Marc Bolan said. Still, you don't see a lot of men wearing lipstick.
I thought I'd leave breasts out of it. They're certainly appealing but we see enough of them."  Sarah Lucas.
---
#powerinwoman
Twitter & Facebook:  @soanemuseum
Instagram:  /SirJohnSoanesMuseum
---
Choose an > A5 postcard print  (only 50 copies available of each of the 8 designs)
---
See all 10 Muses > on film
---
Pick up your leaflet here > Sarah Lucas, POWER IN WOMAN, Sir John Soane's Museum London
10 March – 21 May 2016
Install Photographs