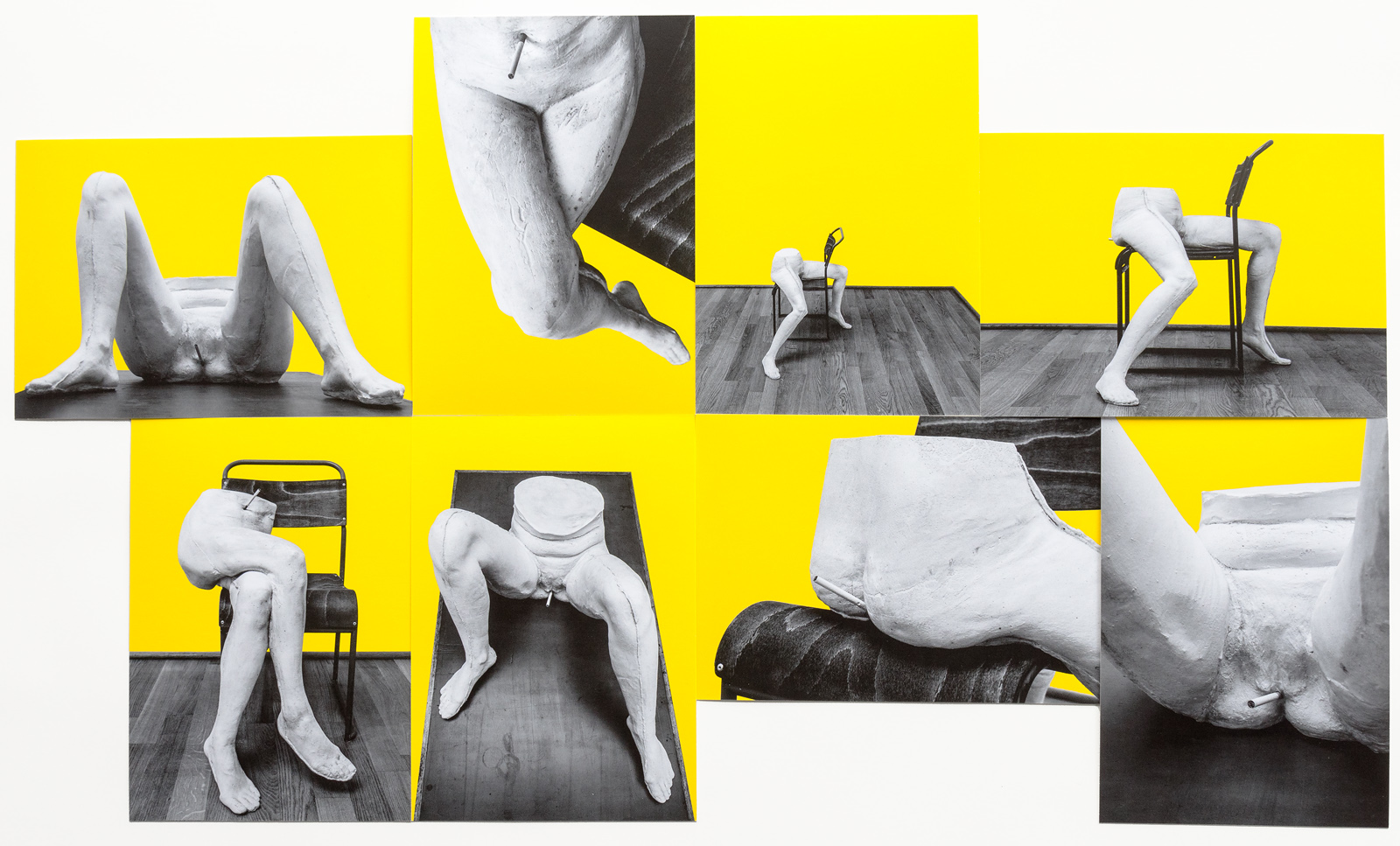 Sarah Lucas, POWER IN WOMAN, Sir John Soane's Museum London : 10 March – 21 May 2016
Edition of 8 postcard prints | Only 50 copies for sale of each print | A5, 210 x 148mm
350gsm one-sided/coated card | Yellow spot-colour : bespoke ink mix | Reverse, text, title | Printing : The Five Castles Press UK
Photography & Design : Julian Simmons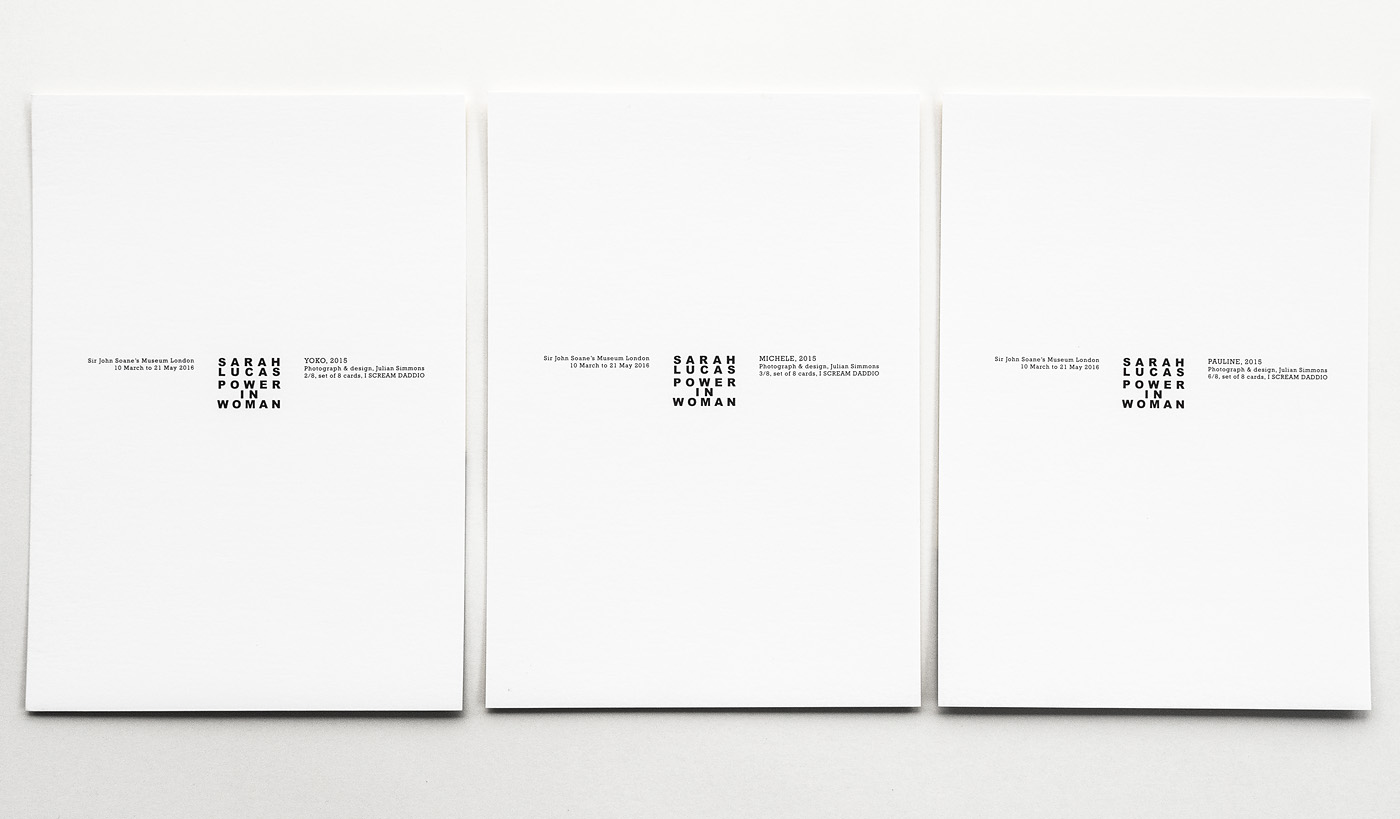 Feeling hot? – fan yourself with these…
---
YOKO 2015, image 1/8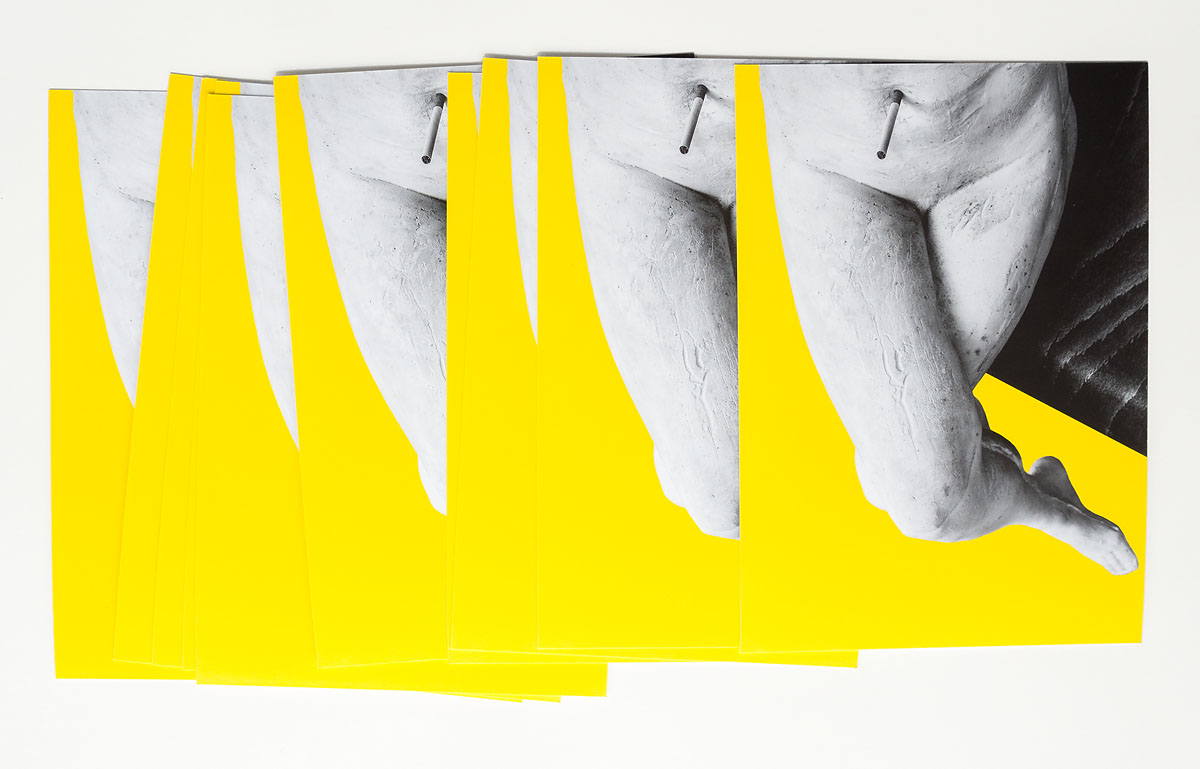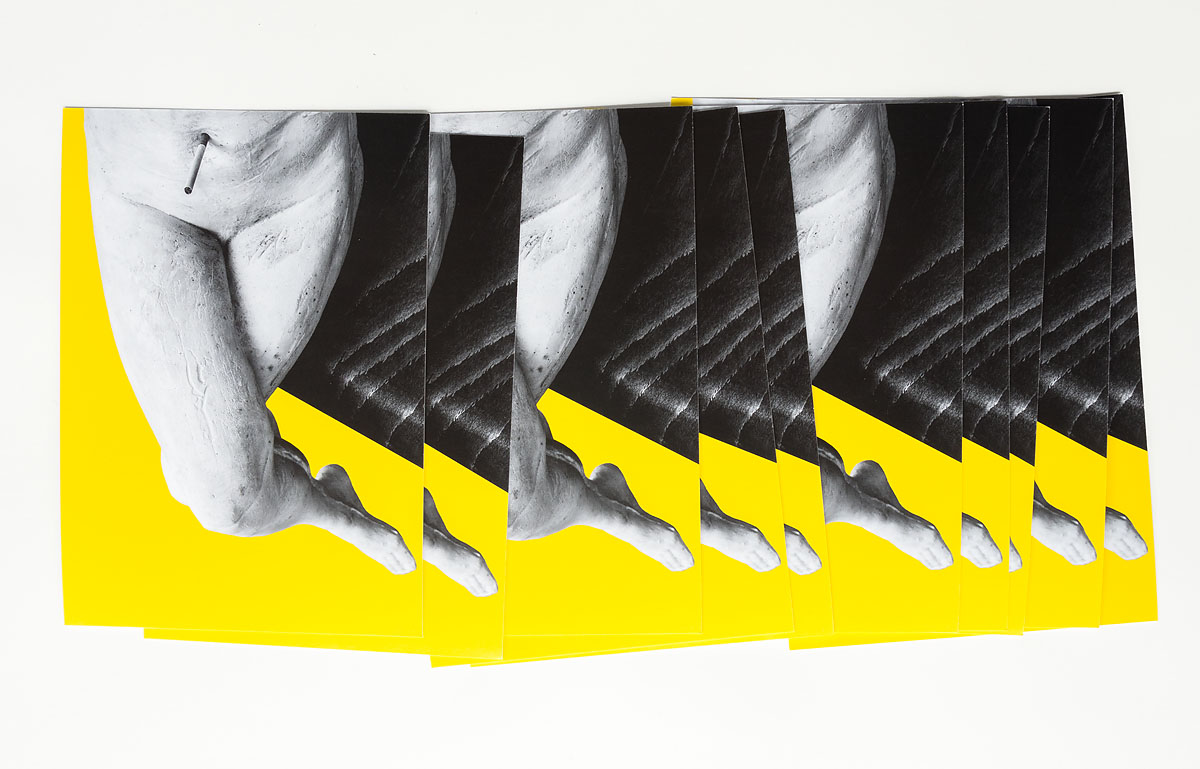 YOKO 2015, image 2/8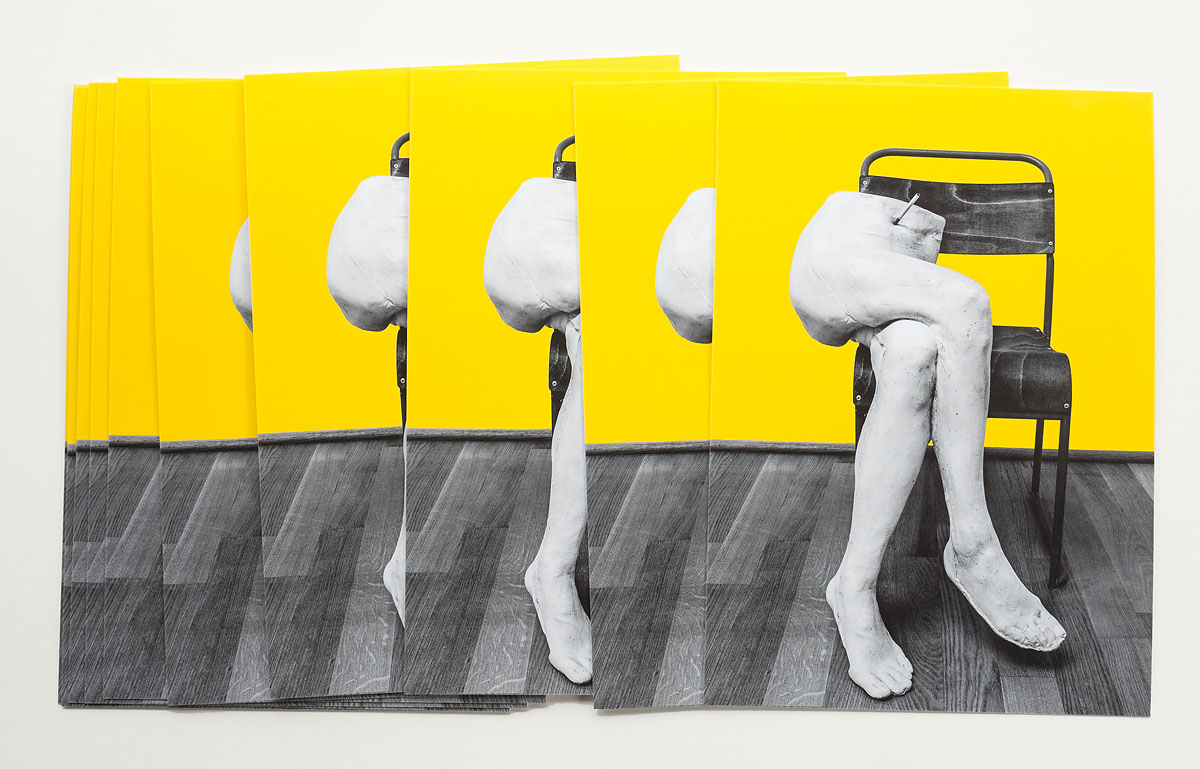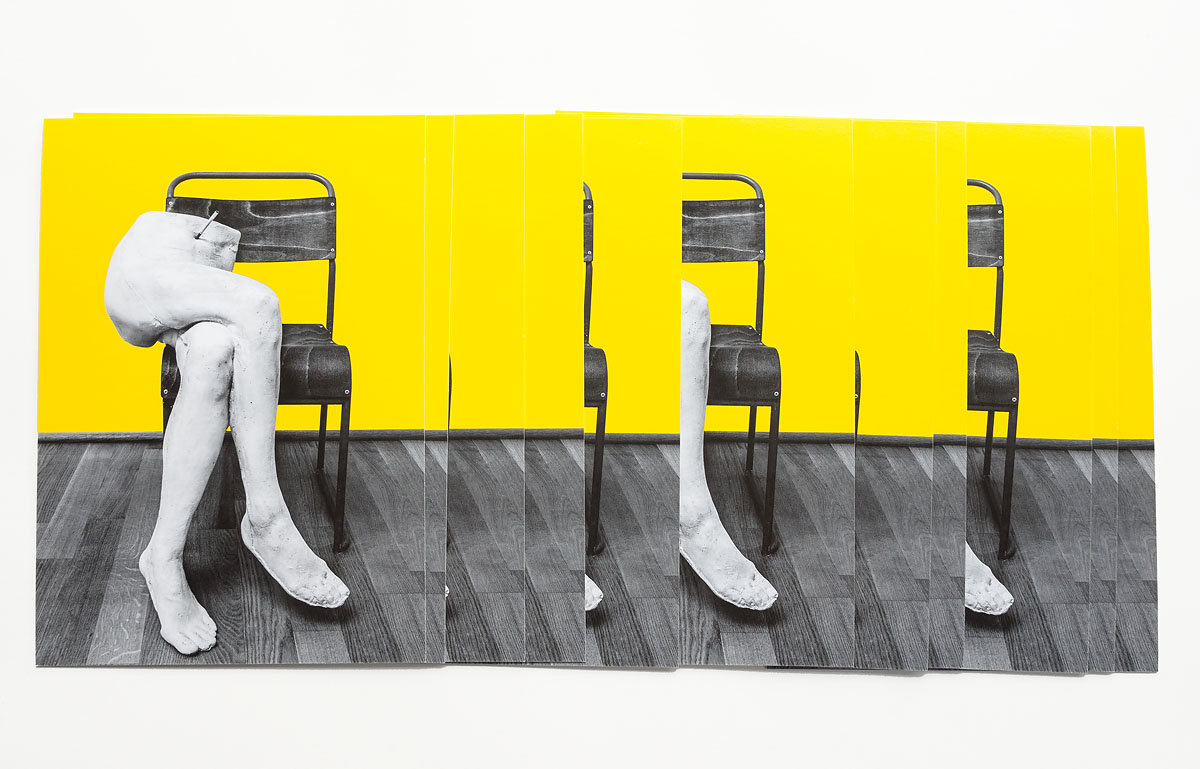 MICHELE 2015, image 3/8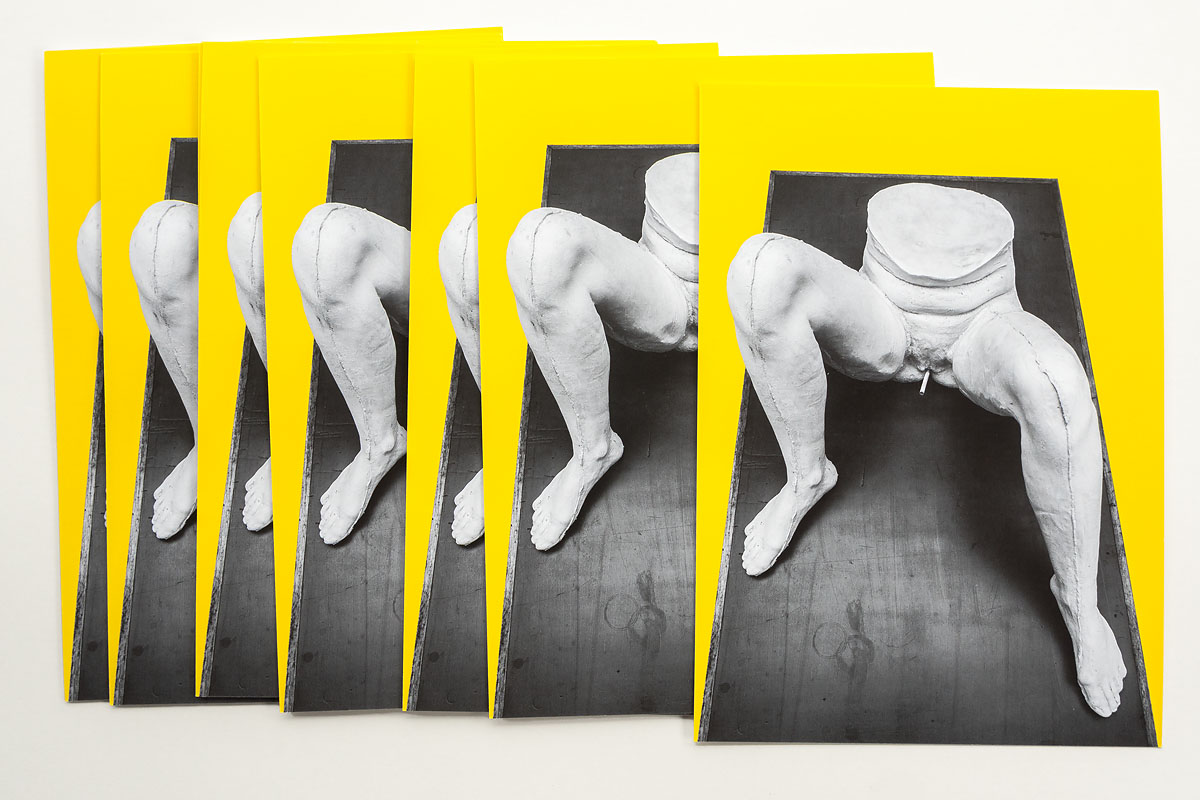 MICHELE 2015, image 4/8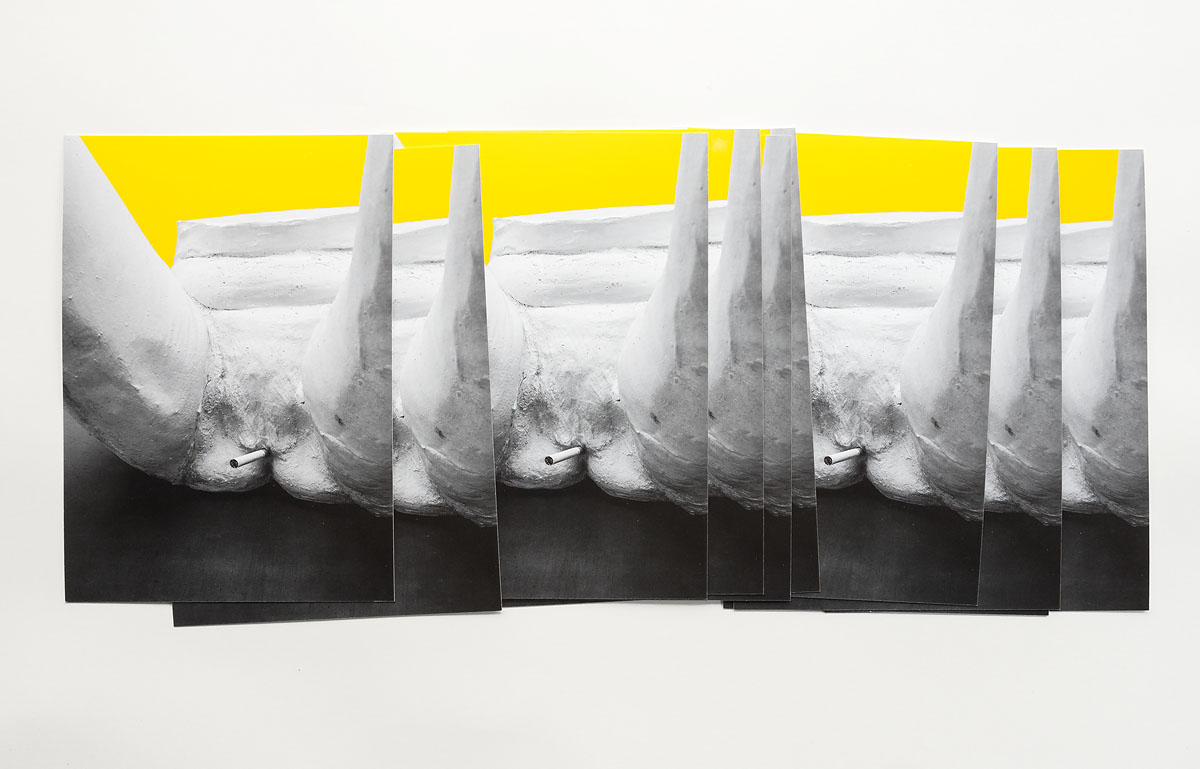 MICHELE 2015, image 5/8
PAULINE 2015, image 6/8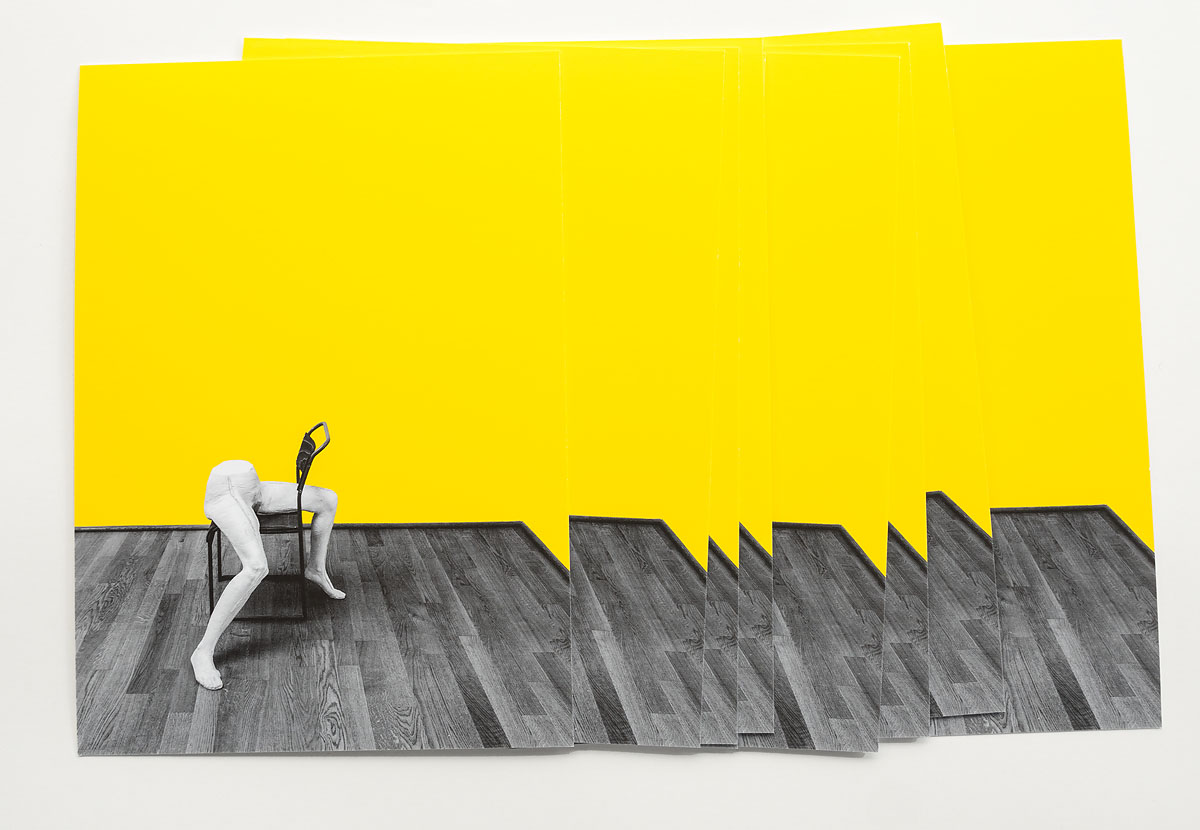 PAULINE 2015, image 7/8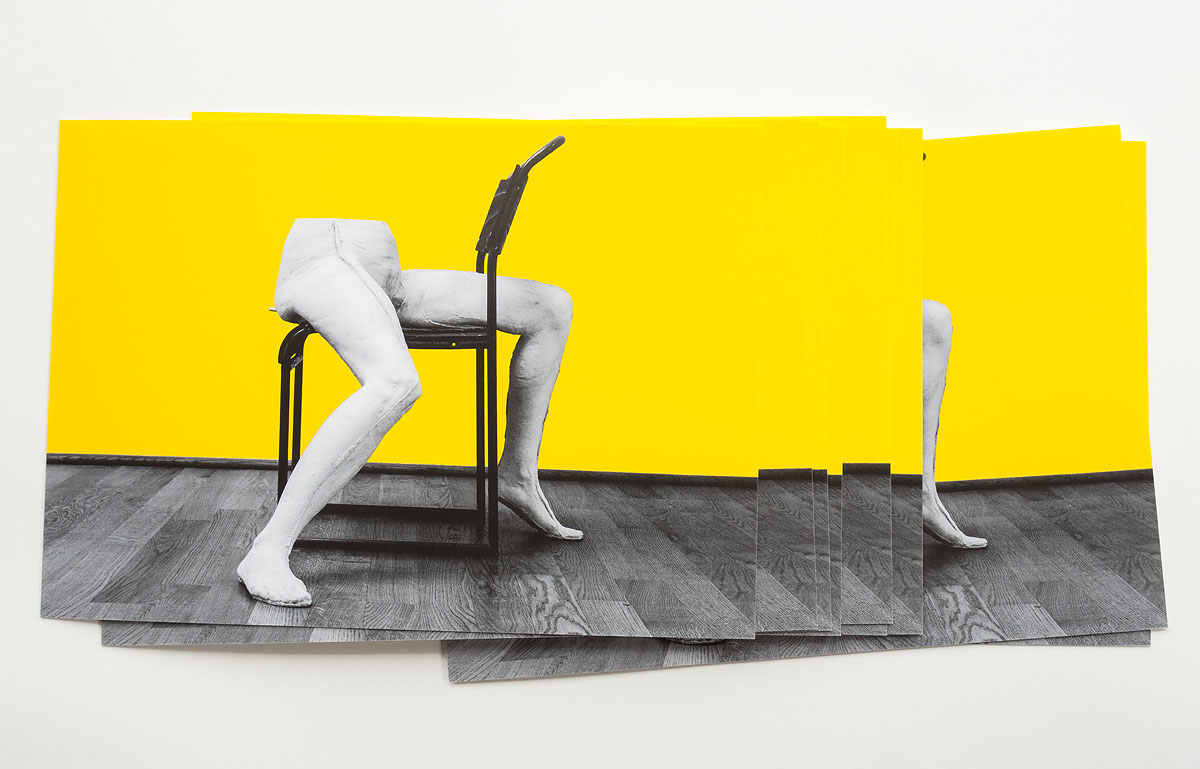 PAULINE 2015, image 8/8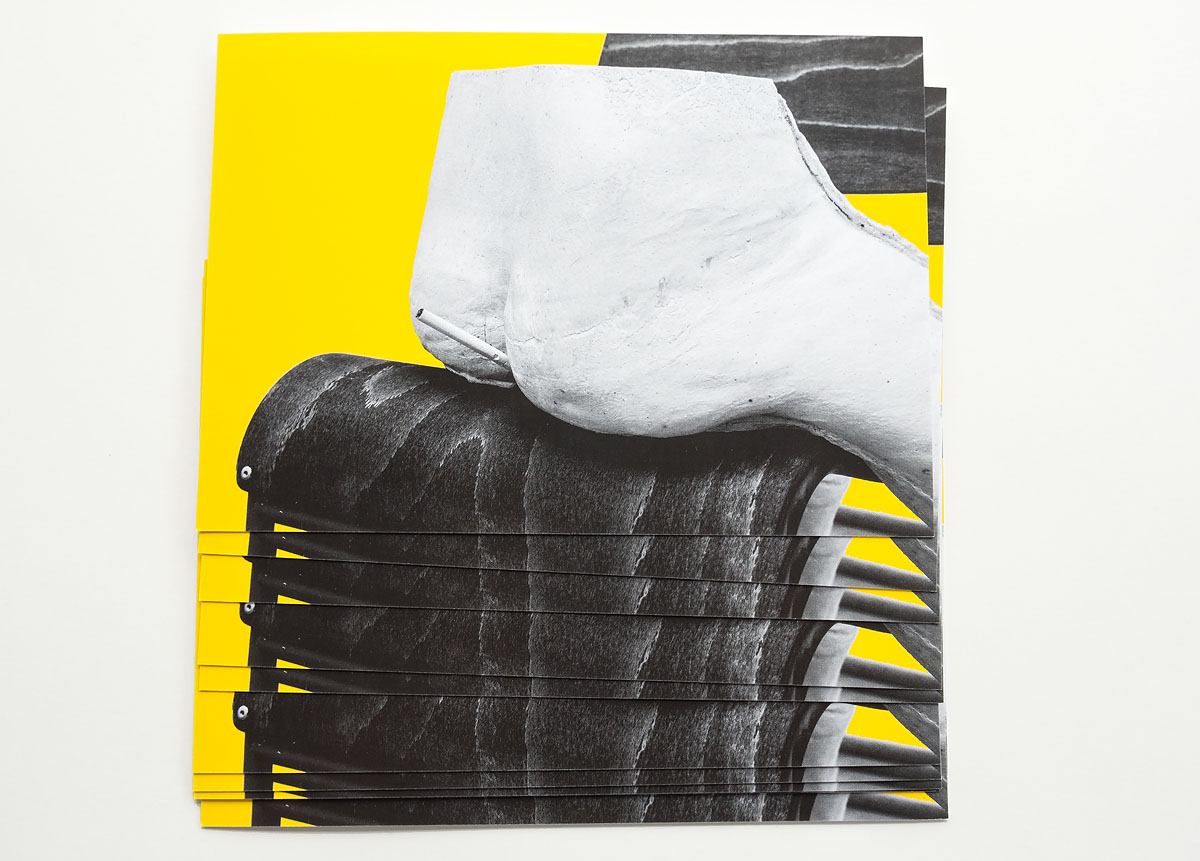 "Casting my mind back, it's hard to say which came first, the Soane or the egg?  At that point in my proceedings, however, a definite direction had come into view.  If the walls were now custard, then the Muses themselves- became Floating Islands.  Meringues.  
Seen this way, as a dessert, then a cigarette here is the sublime puff taken at the end of a meal with a cognac.  Or, possibly, a Chaucerian fart."  Sarah Lucas.
---
#powerinwoman
Twitter & Facebook:  @soanemuseum
Instagram:  /SirJohnSoanesMuseum
---
Check-out the z-fold > leaflet
---
See all 10 Muses > on film
---
Postcard edition for sale here > POWER IN WOMAN, Sir John Soane's Museum London.  10 March – 21 May 2016.
NB. only 50 copies available of each of the 8 prints!
Install Photographs